Maxell's Air-tight Products (M.A.P.) for air-tight houses
It's a deal!!! The final word in airtight and waterproof materials!!!
Have you experienced these types of problems?

Our Proposal for solution
Offering the airtight & waterproof products around pipe penetration.
The primary and differentiating feature is "Quick and Easy to Install for Everyone!!"
Product Structure

How to Use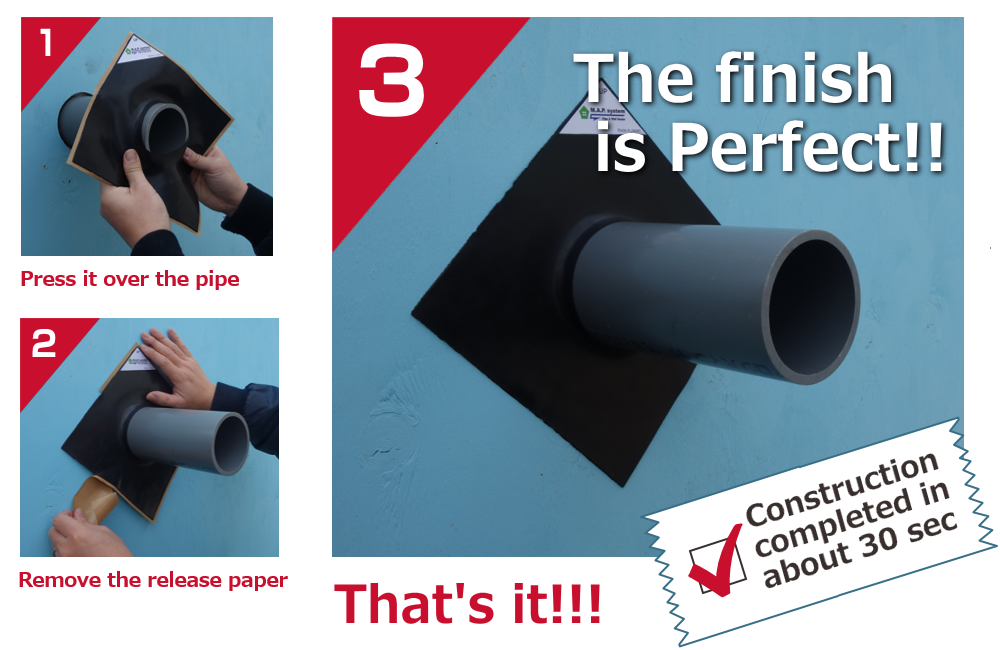 If you are interested in our proposal, please visit our website for more details or contact us from the button below.
Pipe & Wall Sealer | Adhesive Tapes, Inks, Functional Films | Biz.maxell - Maxell
Maxell's Other Product -Air Sealing & Flashing Tape-
Product Structure & Application Example

Advantage
Excellent Workability
Excellent airtightness and waterproofness
Eco-friendly Products
Available in the US market
Exclusive Distributor:
 Interra USA, Inc.
  ADDR:900 SW 16th Street Suite 125, Renton, WA, 98057
  TEL: 1-425-277-7850
  URL: https://www.interra-usa.com/
     ∗Connect to the external link.

The M.A.P. system was created with the aim to provide guideposts(map) to give a peace of mind for everyone involved with the housing.
This system will contribute toward building sustainable buildings by providing an accessory material added with some ingenuity for airtightness.