Discharge Capacity and the Total Volume the Battery Occupies
Discharge Capacity and the Total Volume the Battery Occupies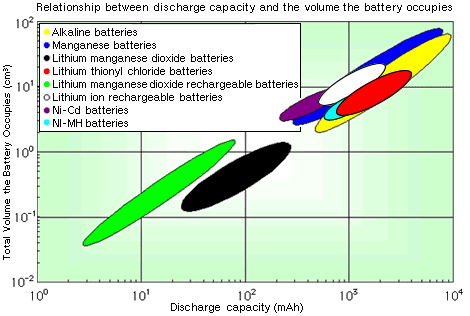 The accumulated capacity of rechargeable batteries can be calculated by multiplying the discharge capacity by the number of times it can be recharged.
-Data and dimensions are not guaranteed. For further details, please contact us at your nearest Maxell office.
-Contents on this website are subject to change without notice.