Air Patch Battery (Under Development)
Overview
Thin flexible battery suitable for medical healthcare patch applications
Drug delivery (insulin, painkillers, etc.)
Vital data monitoring (blood glucose levels, electrocardiography, body temperature, skin condition, etc.)
* This product is under development. The specifications and appearance are those provided at the time of publication.
* Please note that specifications and appearance are subject to change without notice.
* For inquiries about this product, please refer to the inquiry page.
Topics
Jun. 15, 2022 News Maxell Adds new lineup to Air Patch Battery for Medical, Healthcare Services, and Logistics
Features
Does not use harmful or dangerous materials
・The electrolyte is a neutral, water-based solution that is safe, even if it comes into contact with your skin.
・Since the electrolyte is a water solution, there is no danger of ignition or fire.
Disposable
Lightweight, thin and flexible
・Comfortable even when attached to your body.
High capacity and high energy density
・More than twice that of conventional sheet type batteries using water-based solutions.
Applications
Medical and healthcare patches (medical sensing, drug delivery)
IoMT and wearable devices
Disposable devices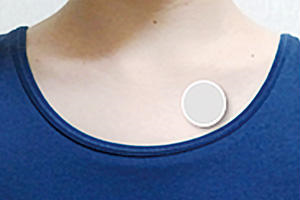 Image of medical patch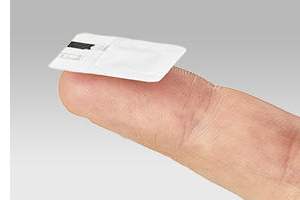 Air PatchTM Battery
Specifications
Model
Dimensions (mm)
Nominal Capacity (mAh)
Nominal Voltage (V)
Nominal Discharge Current (mA)
Volumetric energy density (Wh/L)
AP071520
15×20×0.75
10
1.2
0.1
53
AP092530
25×30×0.95
40
0.3
67
AP095055
50×55×0.95
250
2
114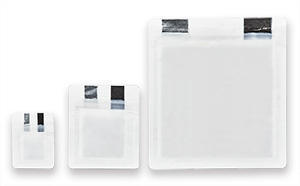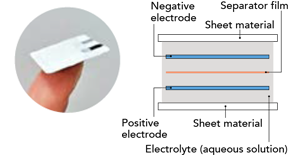 Maxell's thin flexible battery is a simple structure formed with thin sheet materials.