UV curable inkjet inks
Maxell develops and manufactures industrial inkjet inks, based on leveraging its "core technology of kneading, fine particle dispersion, material/interface designing" that have been cultivated over many years in magnetic tape for high-density recording, and "reliable quality assurance system" achieved in the security and automotive fields.
Specializing in UV curable inkjet inks for industrial market, we can try to propose any inks whatever you want. Maxell UV curable inkjet inks can apply to UV-LED lamp for energy saving and environmental consideration.
Features
Maxell developed following lineups of UV curable inkjet ink for industrial applications.
Primer UV ink (Adhesion to polyolefin,metal,glass,ceramic,etc.)
Environmentally friendly UV ink (low odor,no SVHC)
Economic UV ink (compatible with high and low viscosity heads)
Support ink for MJ type 3D printing (water- soluble,support stability)
High Tg model ink for MJ type 3D printing (heat resistance, dimensional stability)
UV ink for one-pass (high speed)
UV curable Inkjet Primer
Maxell lineups UV curable inkjet primer.
It enable effective anchor treatment by on-demand digital printing.
The primer treatment can make better adhesive performance to polyolefin and inorganic materials such as ceramics,
metals and so on, and other difficult media even with UV curable color ink.
Support ink for MJ type 3D printing
Maxell lineups inkjet support ink for the material jet type of the 3D printer.
High precision and full color 3D modeling is realized by Maxell's designing technology in the interface between
UV curable model material and water soluble support material.
3D color modeling by inkjet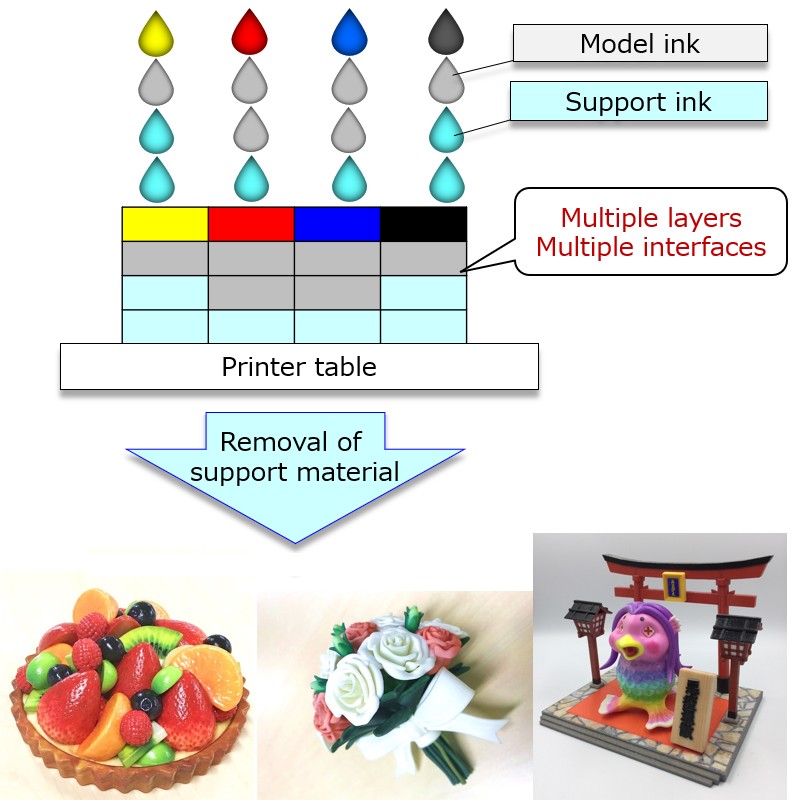 Removal of support material
 Cured support material dipped into water bath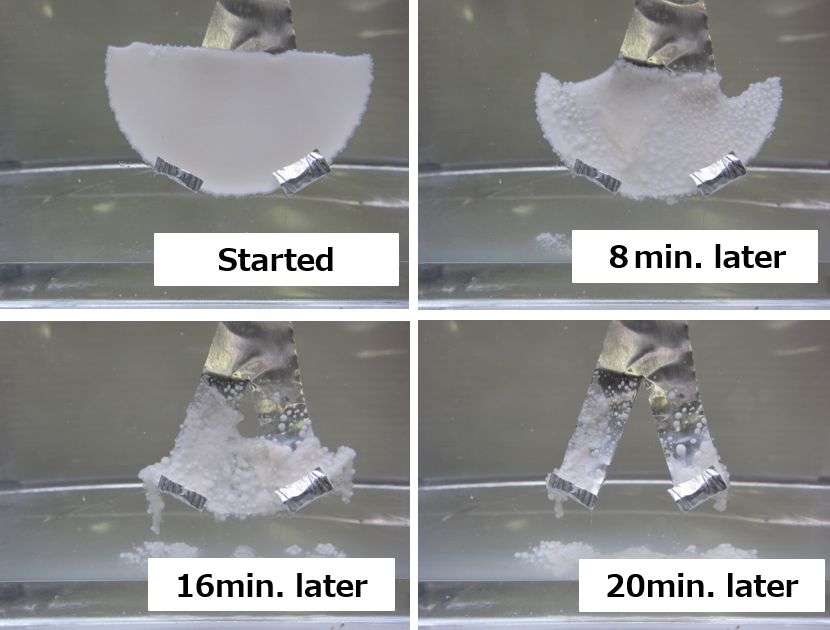 Applications
3D signboard
Figure/Avatar
Food samples
Precision prototyping
Accessories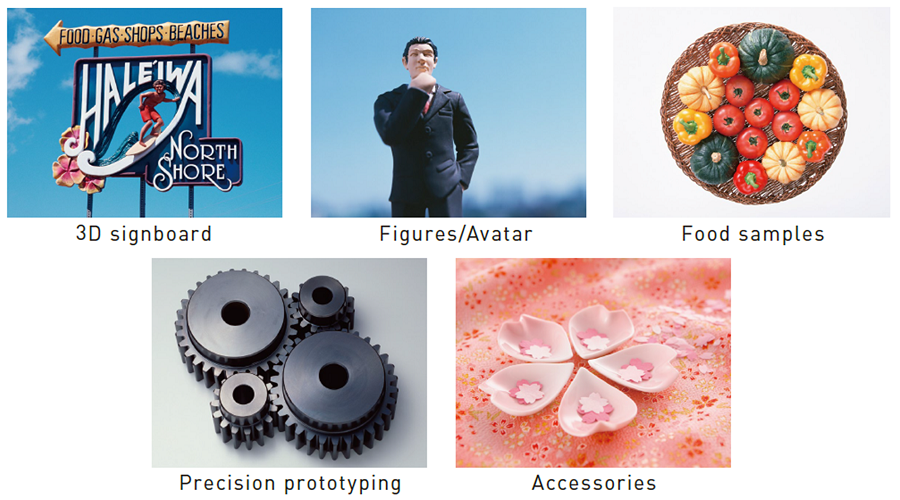 High Tg model ink for MJ type 3D printing
Maxell developed UV curable 3D model ink for the Material Jet type of the 3D printer.
Heat resistant and dimensional stability can be realized by high Tg material components.
Circuit board and prototype for heat resistant will be applied.
| Properties | Data of cured ink |
| --- | --- |
| Glass transition temperature (Tg) | 170℃ |
| Heat distortion temperature (0.45MPa) | 140℃ |
| Coefficient of thermal expansion (α1:40℃-120℃) | 70ppm |